Best Dressed: Outfits from How To Get Away With Murder
SceneSave users who love crime shows will find their perfect match in How to Get Away with Murder. A show you'd never expect to deliver fashion worth writing about, this crime drama following law students and their professor Annalise Keating is just that.
It's possible the gripping suspense from hiding murders and working high-stake cases makes it hard to notice the fashion. Maybe we should recall the show How to Get Away With Fashion. Although the first season is more concerned with what Michaela Pratt isn't wearing (ehem… her engagement ring), their outfits are in fact, on point! To not leave you in the dark we've collected the best outfits from your favorite show. And the best part is, you can shop all the items in our free app! We've got it all; from Nate's sexy trenchcoats to Annalise's accessory game.
Annalise Keating
Still practicing law, Annalise Keating is a demanding professor who has an unusual relationship with a select few of her students. Given the name of the series, it is clear this relationship crosses every boundary you can imagine.
When you're a well-known, controversial figure like Annalise, you have to dress to impress. Her wardrobe consists of powerful fashion statements mixed with professional wear. Annalise provides hardworking female professionals with some on-screen inspiration.
Annalise Keating's Outfits to Shop
Bonnie Winterbottom
Bonnie sometimes shines in How to Get Away with Murder and other times she is outshone by Annalise and her students. She doesn't have the same tenacity as Annalise and that shows in her fashion. More reserved, her looks are classic and timeless. While Bonnie doesn't make a statement when she walks in a room, she quietly is one of the best dressed.
Bonnie Winterbottom's Outfits to Shop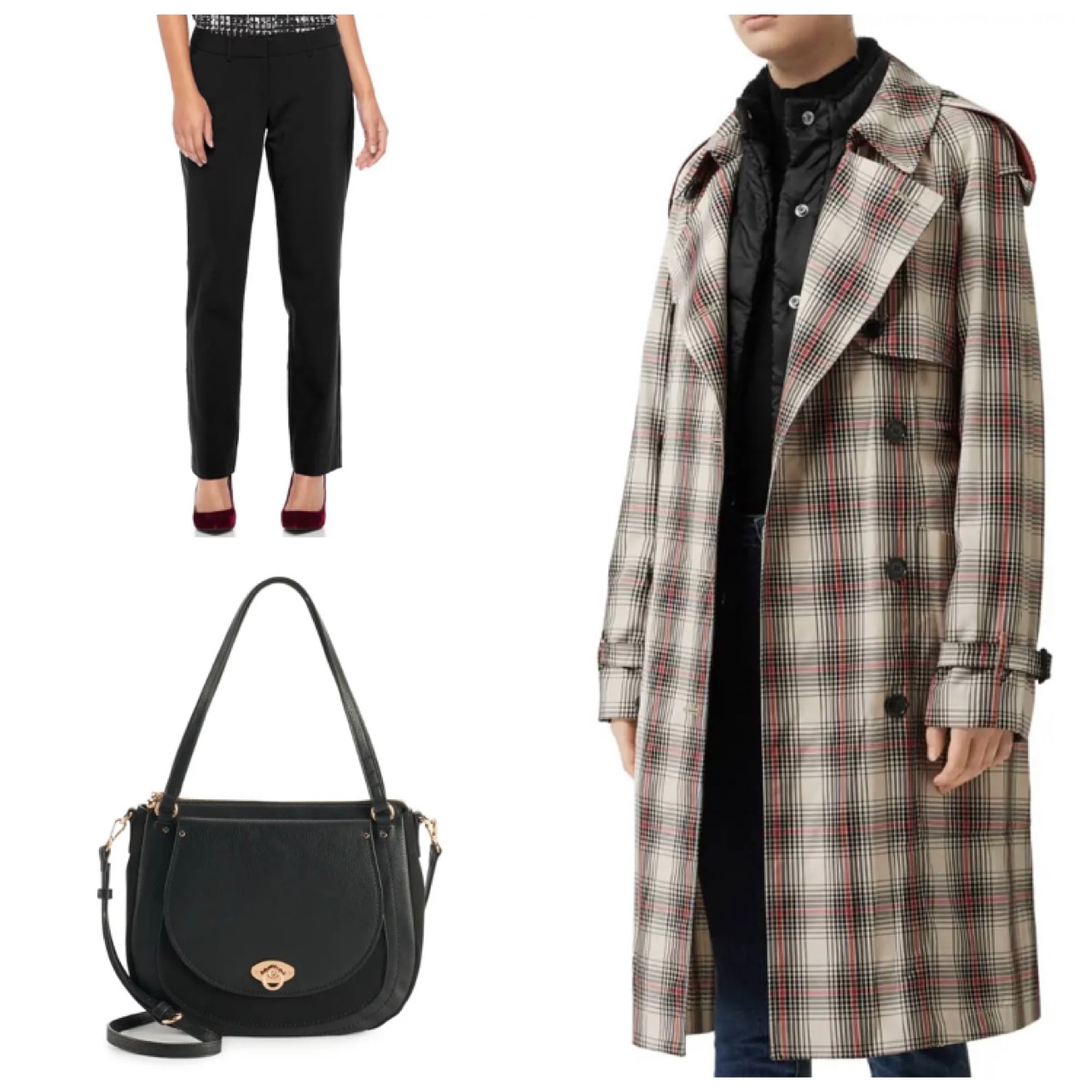 Michaela Pratt
If you're looking for something a stylish 20 year old would wear, Michaela is your girl! While the two previous characters are older, Michaela infuses some youth into the fashion in How to Get Away with Murder. As a typical law student, she wears the business casual style consistent in throughout the show. Deep V-neck sweaters, tight pants, and purses that fit the workplace and a night out are staples in her wardrobe.
Michaela's Outfits to Shop
Nate Lahey
If you haven't seen the show before, just a heads up, you're going to fall in love with Nate. He is a heart-throb and greatly written character, who just happens to have a great sense of fashion to top it off.
Just like How to Get Away with Murder, Nate Lahey's fashion is underrated. While simple, it looks great. Some shows feature men's fashion that isn't always representative of the masses—not Nate's. If you need some inspiration or you're shopping for a man in your life, Nate is an easy choice.
Nate Lahey's Outfits to Shop